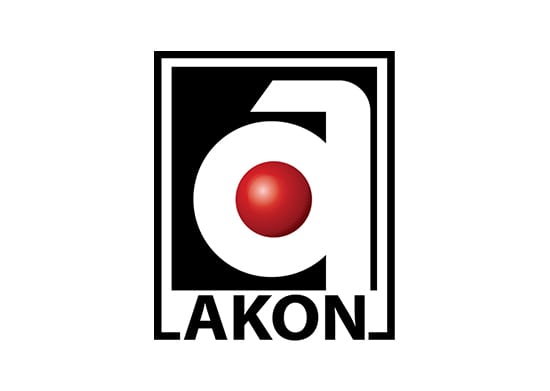 AKON, founded in 1980, is a leading manufacturer of directional control valves. Ever since the establishment of the company in 1980 they have been dedicated to design & manufacture high quality and reliable directional control valves for mobile equipment.
With the integrated production from design to after-sales service, they provide innovative and customized valve solutions for a wide range of mobile applications.
Today they share their experience in more than 50 countries worldwide with the additional purpose of creating value for all.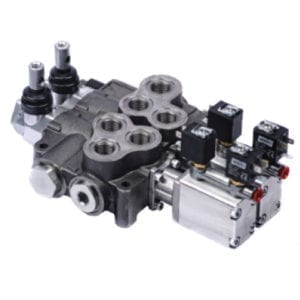 Monoblock Valves
Akon boast many different monoblock ranges, we import the AMV50, AMV70 & KVM16 families. These valves are equipped with an inlet check and adjustable relief valve. This range has 50lpm, 80lpm & 100lpm valves. All valves have many different spool control and spool options to suit the hugely varied market requirements.
Sectional Valves
The Akon sectional valves can support flow ranges up to 150lpm with as many as 10 sections. Available in parallel, series and tandem circuits. The S50 have a load sensing capability while the KV20 valve has multiple working section port options. Both families have many different control, spool and port valve options.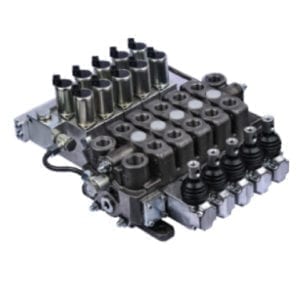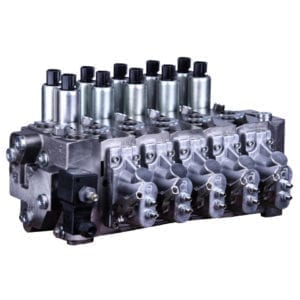 Proportional Valves
Akon proportional valves are stackable, load sensing & pre-compensated. Available with variable or fixed pump inlet sections. Superior flow control is provided with up to 125 LPM on the working ports, with a max Inlet flow rate of 150 LPM. Working pressure up to 420 Bar on the A&B Ports. Max tank pressure 10 Bar.