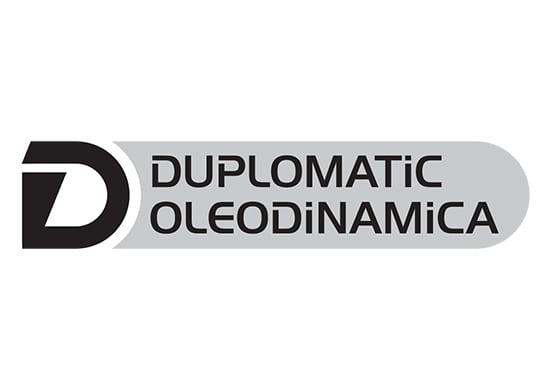 Duplomatic Motion Solutions is an international corporation with over 500 employees and a turnover of over of 120 million Euros. Established player in the motion control market, the Group has been constantly growing for the last 6 years, increasing from one single facility to the present seven production sites, five of which are based in Italy, one in the U.S.A., and a further one in China. The Company is based in Milan, Italy where the valves are designed and produced in the Parabiago facility, which are joined by the Hydraulic Systems Business based in Lainate.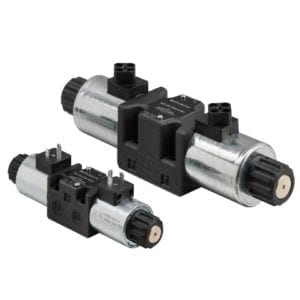 Cetop Valves
Direct acting, subplate mounting directional control valves, available in Cetop 2, 3 & 5. These valves are supplied with 3-way or 4-way designs and with many spools options. The valve bodies are made with high strength iron castings provided with wide internal passages in order to minimise pressure drop. Wet armature solenoids with interchangeable coils are used. The valves are available with DC or AC solenoids. DC solenoids can also be fed with AC power supply, by using connectors with a built-in rectifier bridge.
Bankable Directional Valves
The Duplomatic BDL, BDM and BDS are stacked valve assemblies, very well-rounded thanks to their modular design. Elements have been designed to be assembled in parallel connection, mounting up to 10 stackable valves. The same elements can be made into a series circuit by inserting plugs in order to divert the oil path. These assemblies are suitable for compact applications in the mobile and industrial mini power units. Directional valve elements are available in two thicknesses, with working ports 3/8" BSPP or 1/2" BSPP.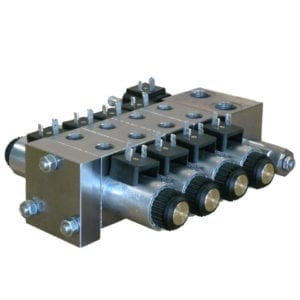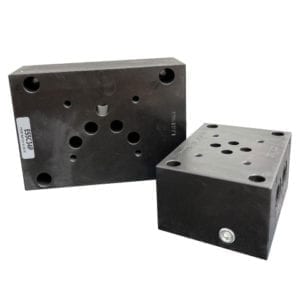 Subplates & Manifolds
Cetop 2, 3 and 5 subplates are available in either side or rear ported. With port seizes ranging from ¼" BSPP to ¾" BSPP. The Cetop 3 parallel manifolds are designed for the Cetop 3 interface. The monocast design is made of aluminium and anodised black. These side ported manifolds can stack from two to eight valves.